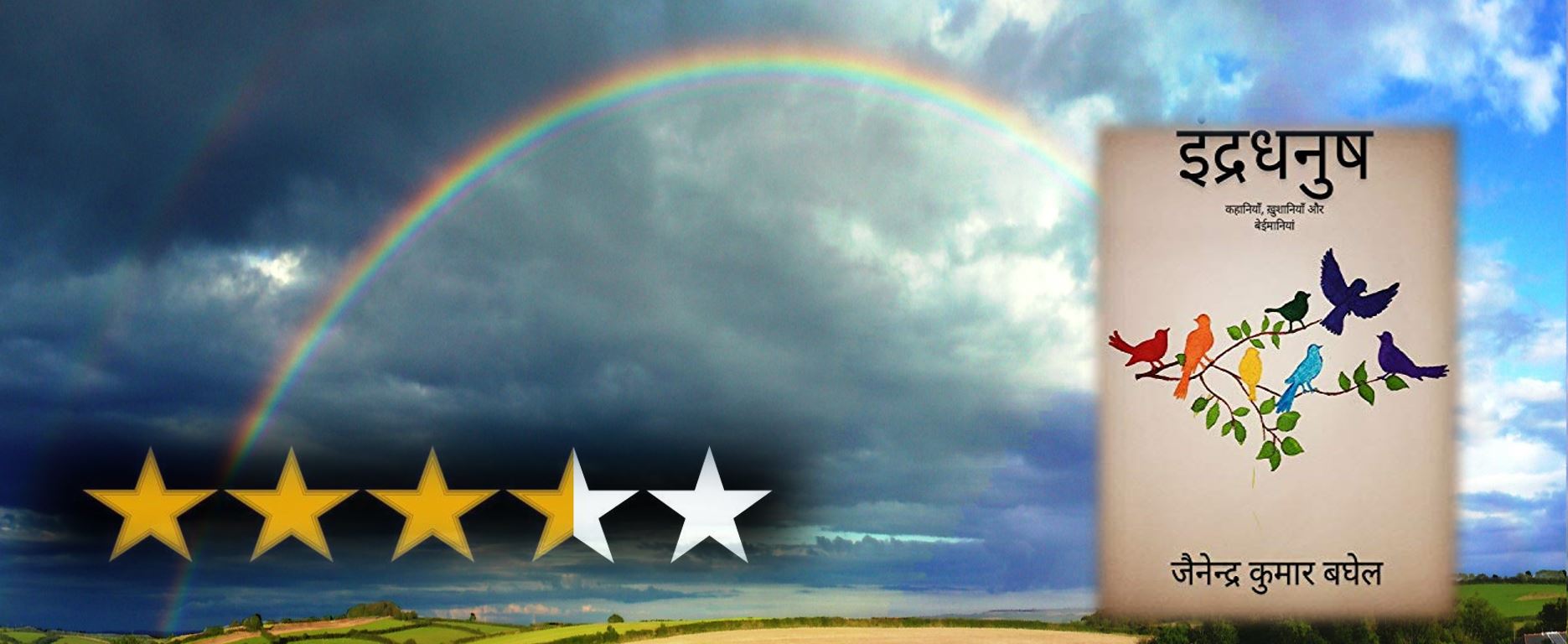 Book Review: Indradhanush: Kahaniyan, Khushaniyan Aur Baimaniyan by Jaynendra Kumar Baghel
Indradhanush: Kahaniyan, Khushaniyan Aur Baimaniyan
Author: Jaynendra Kumar Baghel
Publisher: Amazon Asia-Pacific Holdings Private Limited
Rating: 3.5/5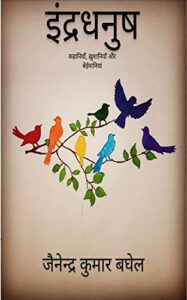 Indradhanush is a collection of 7 short stories that portray varied emotions- right from happiness, triumph, anxiety to sorrow, fear and failure. Each of the stories brings forth a different narrative that is not only simple to read but very impactful as well. The stories linger long after they have been read. The author uses varied characters as well. While he prefers highlighting the importance of friendship using dogs, Kabra and Jackie, he uses a young boy as the protagonist to display the feeling of triumph.
That's not all. The author also includes the paranormal aspect and enhances the entertainment quotient. I can read and write Hindi fairly well and I am glad I got a chance to read this book because the language and the style of story-telling are sure to lure you into the author's world.
The crisp and terse plot sounds convincing and interesting. The writing is lyrical at some points and that makes the reading experience worthwhile.
Overall, Indradhanush passes the muster easily because of its simplicity and authenticity. Give this book a try. You will like it.
Best wishes to the author.
Buying link: Amazon