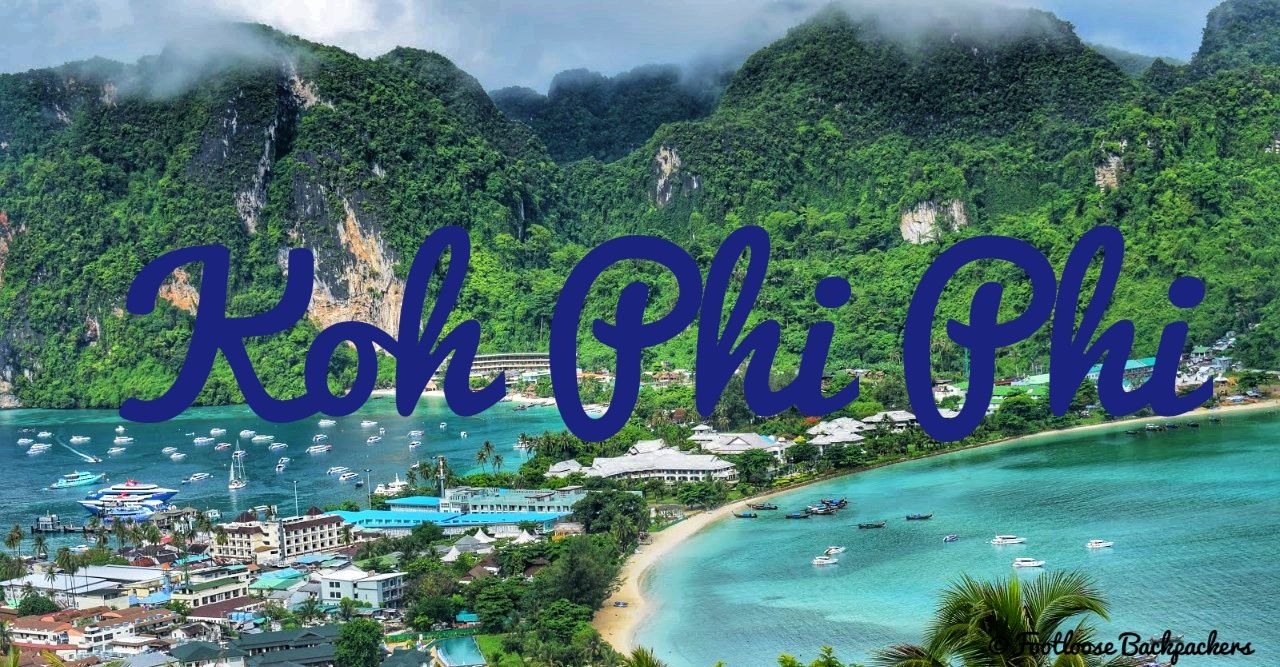 All About Koh Phi Phi (Thailand)- The Best Guide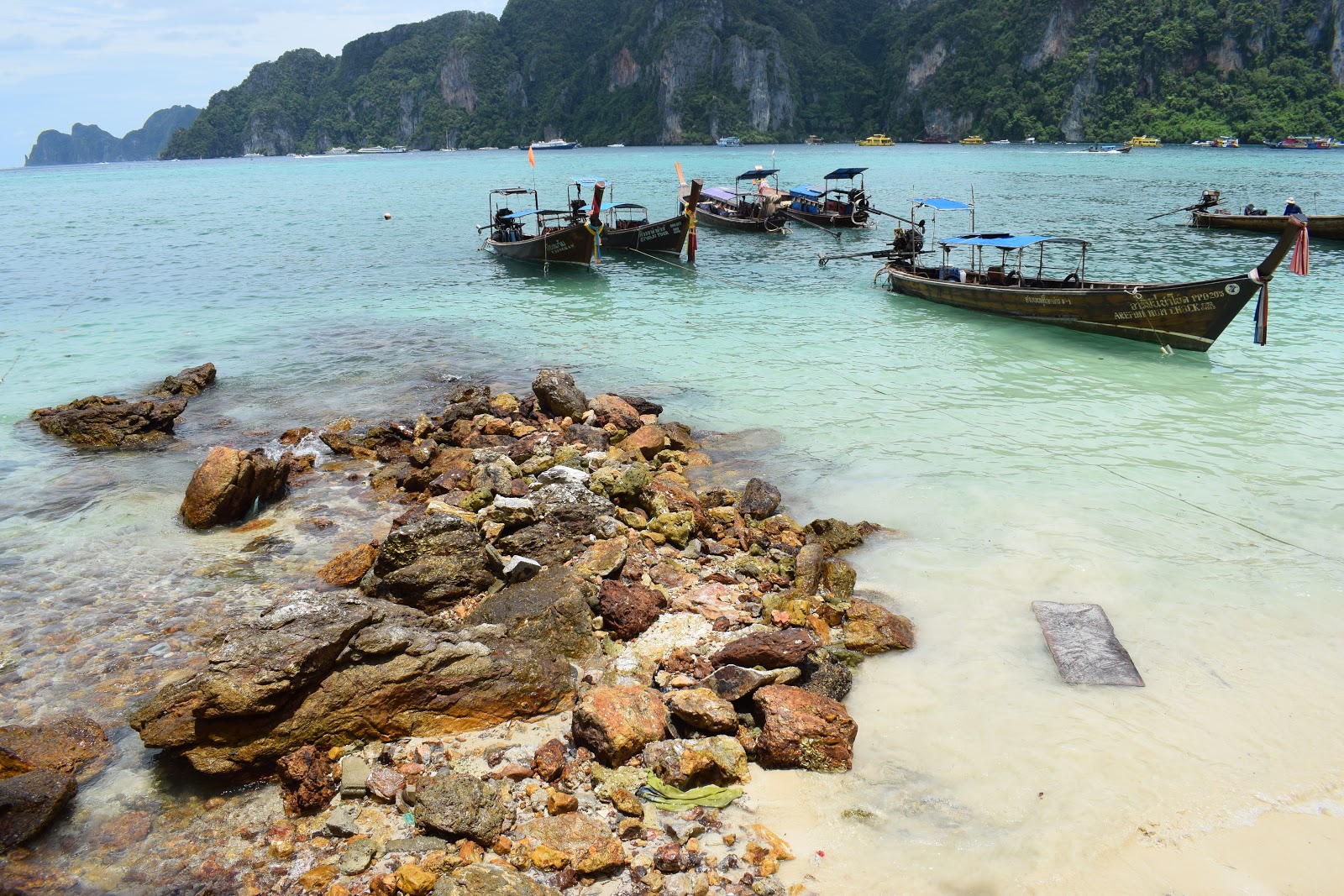 Thailand is the land of free people, the land that offers plenty tourism opportunities and the land that offers tranquil sceneries that will prevent anyone from looking blue around the gills. It is a beautiful country that greets the tourists with 'Sawadika' and folded palms. There are around 300 islands near and around Thailand and each one has a background story that gives that island a special name. Phi Phi Island is one such island that is characterized by tall and shady pine trees, yummy seafood and alluring viewpoints. Koh (means Island in Thai) Phi Phi can be explored in two sections- Koh Phi Phi Don and Koh Phi Phi Le.
Phi Phi Don Island is well-maintained and to keep the lush green flora and crystal blue waters clear, the management charges 20 THB/ person from every tourist before letting them enter.
On the morning of our 6th day of the trip (for the detailed itinerary, click here), we had booked a ferry to Koh Phi Phi Don and luckily that ferry turned out to be a mini Cruise. We left at 9:00 AM and reached Phi Phi Islands by 11: 00 AM. The two-hour journey in the ferry was splendid. There was nothing much to enjoy inside the seating chamber but the view from the deck was amazing. These pictures will speak louder than what we will describe in writing.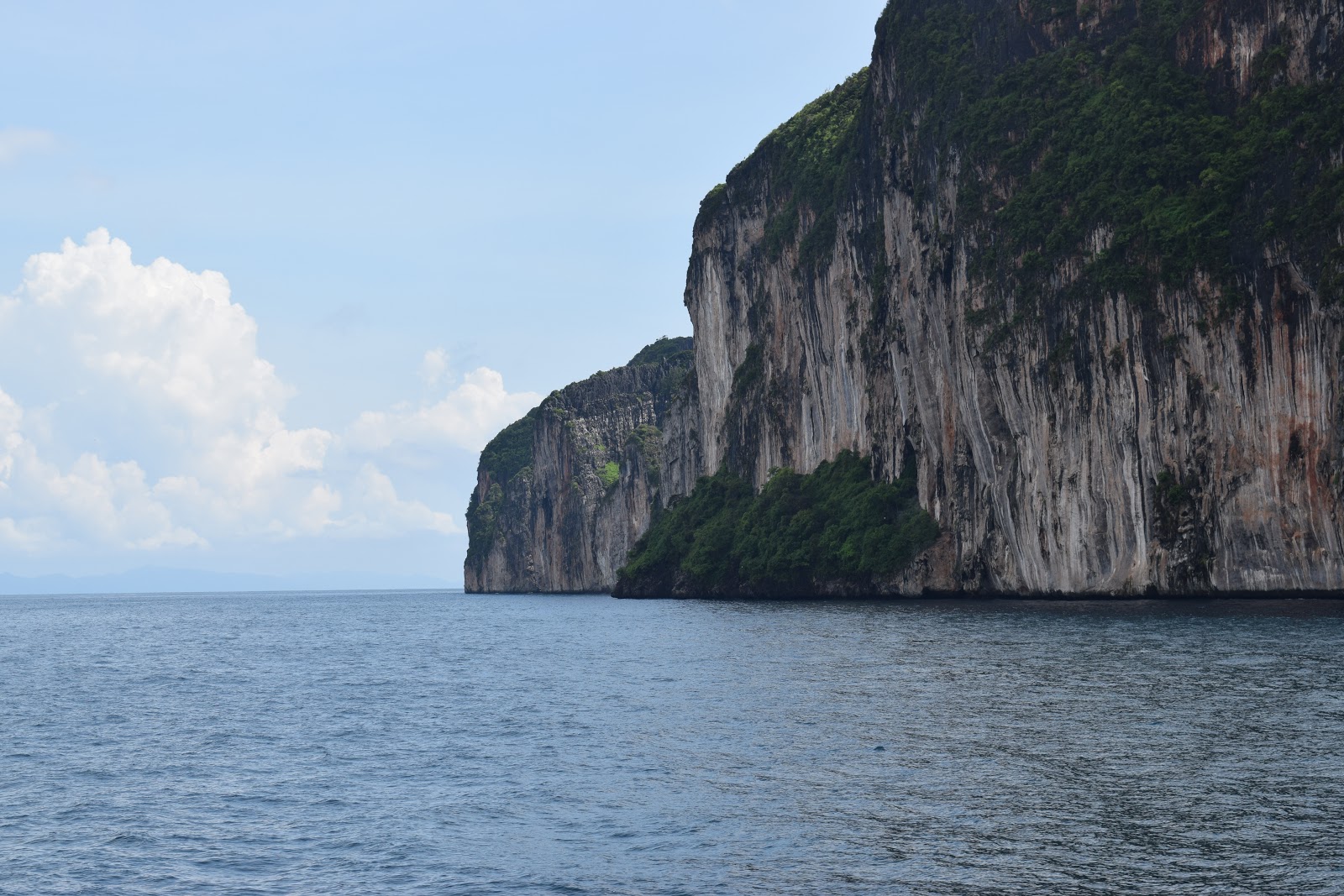 View from the ferry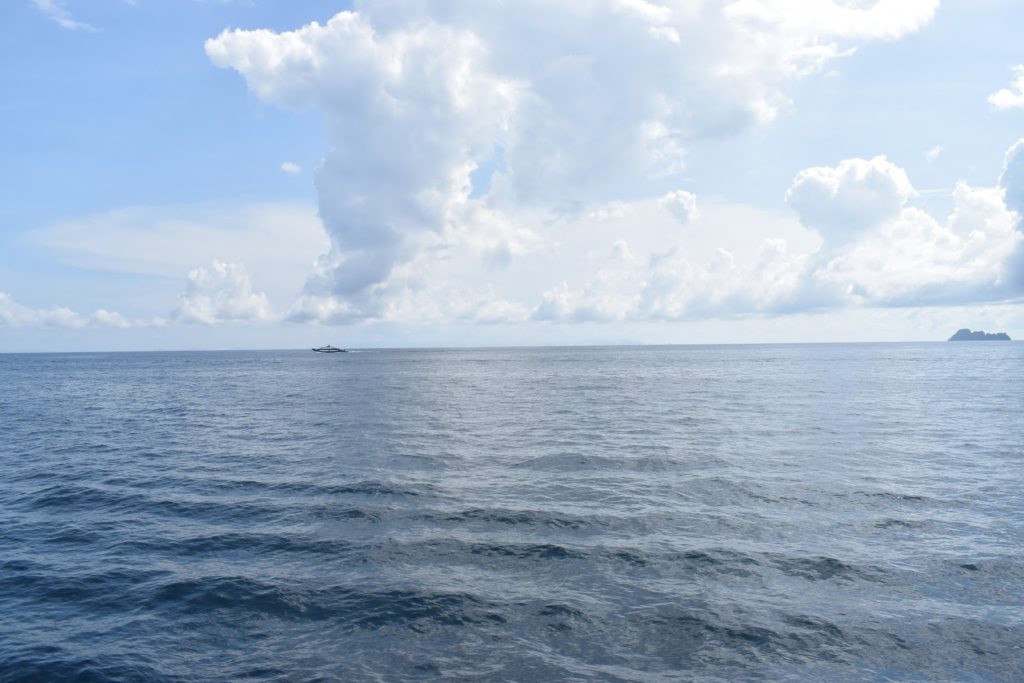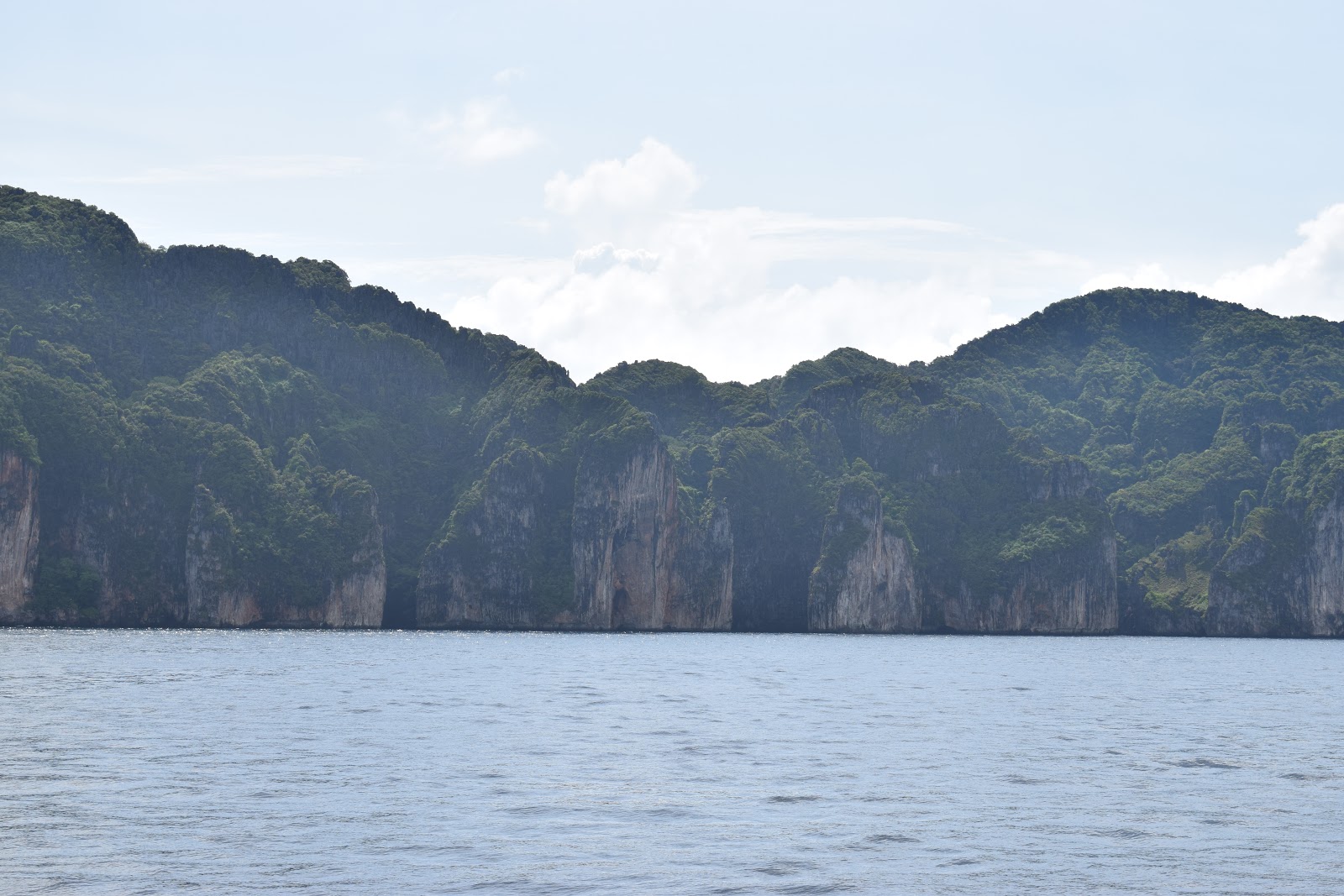 Phi Phi Island as seen from the rear side
A day in Phi Phi is more than enough to explore the island. We won't say it is a small island, but it can be explored on foot and at the same time one can have a relaxed stay in the hotels too. The place offers Live Jazz Music in the evenings with delicious seafood. From street food vendors to good restaurants, this island has everything. There is a big market with shops selling souvenirs, antics, paintings, liquor, glass showpieces, clothes, snorkeling gears, caps, mobile covers, dry bags, and groceries.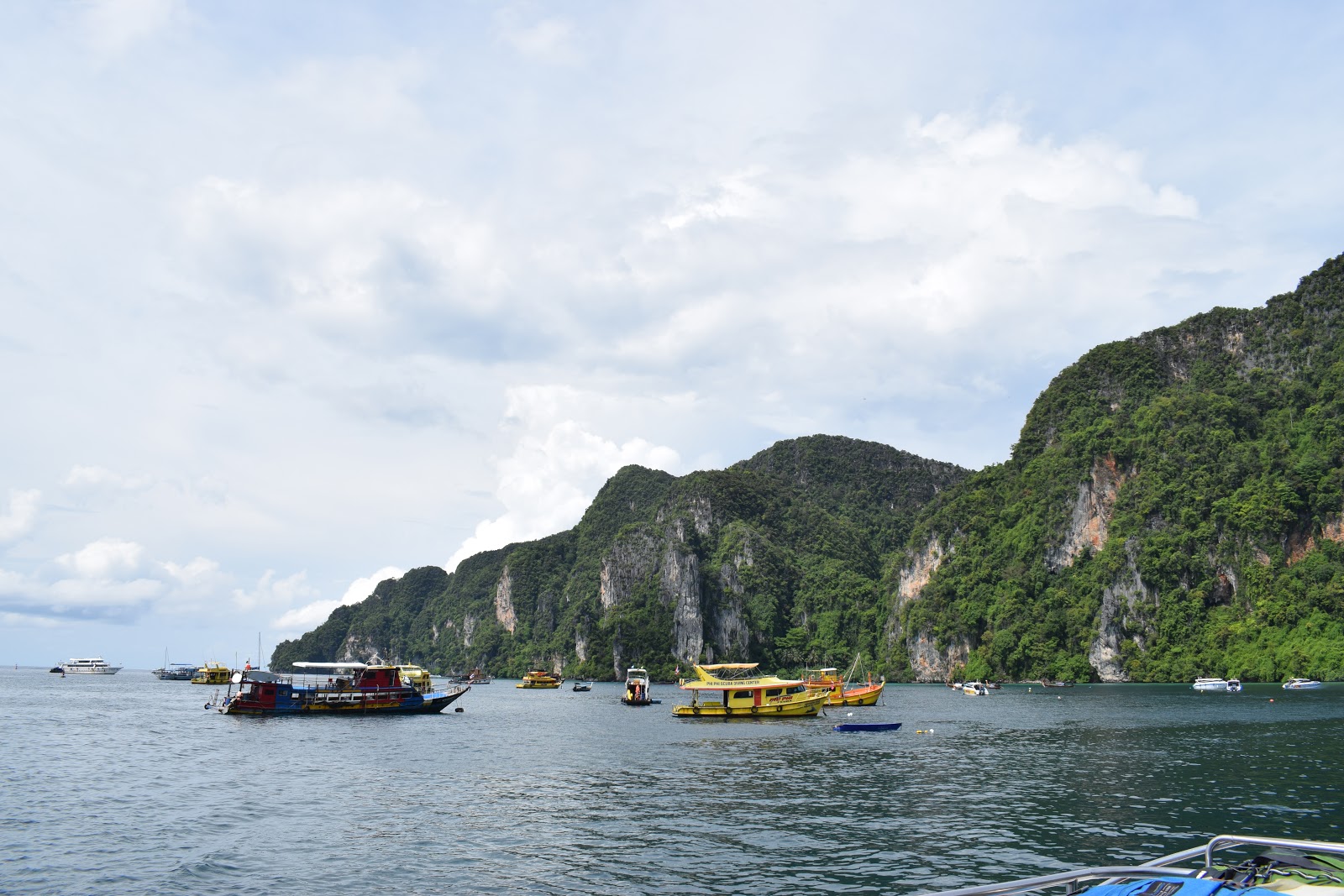 POV: Phi Phi Don
Phi Phi Islands are majorly composed of two islands- Le and Don. Phi Phi Don is where the ferry docks and Phi Phi Le is where Maya Bay, Monkey Beach, and the Bamboo Beach are located. Generally, tourists opt for a day tour to these places via Longtail boat. The tickets can either be bought online or through the agents at the Phi Phi Pier. The island is very much commercialized and one will not feel anything missing.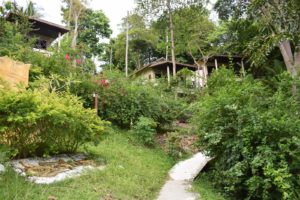 Phi Phi Don has two coastlines- one on either side- Long Beach and Loh Dalum Beach. Long Beach has the very famous Tonsai Pier while Loh Dalum does not have much of ship activity because of shallow waters. The colour of the water varies at the two beaches and nature can be seen at its best. The Loh Dalum coastline is characterized by plenty of diners lined together- some with live music and some with delectable seafood options. A 20-minute walk leads to Long Beach which is surrounded by big boulders and rocks along with lush green flora.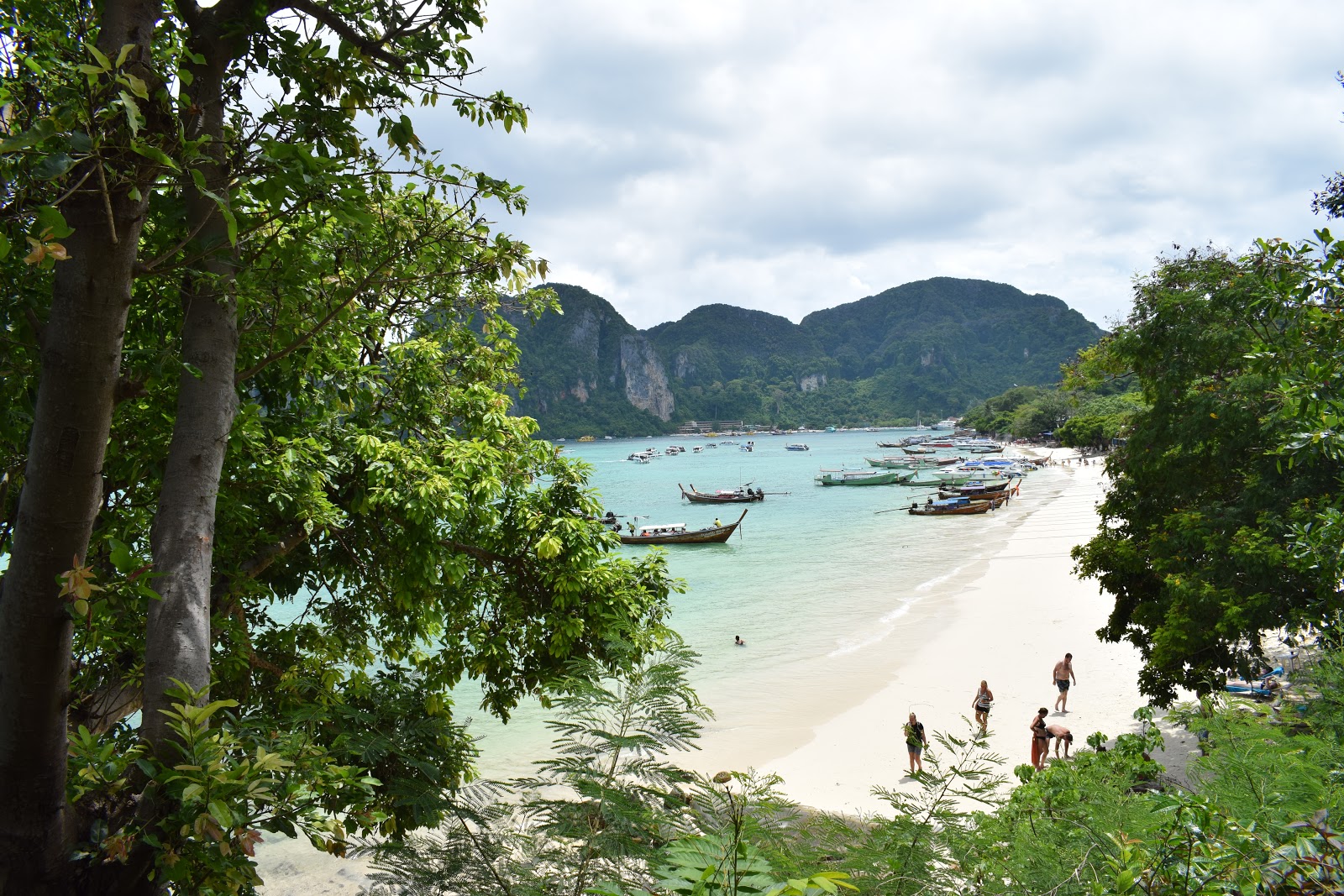 Long Beach, Koh Phi Phi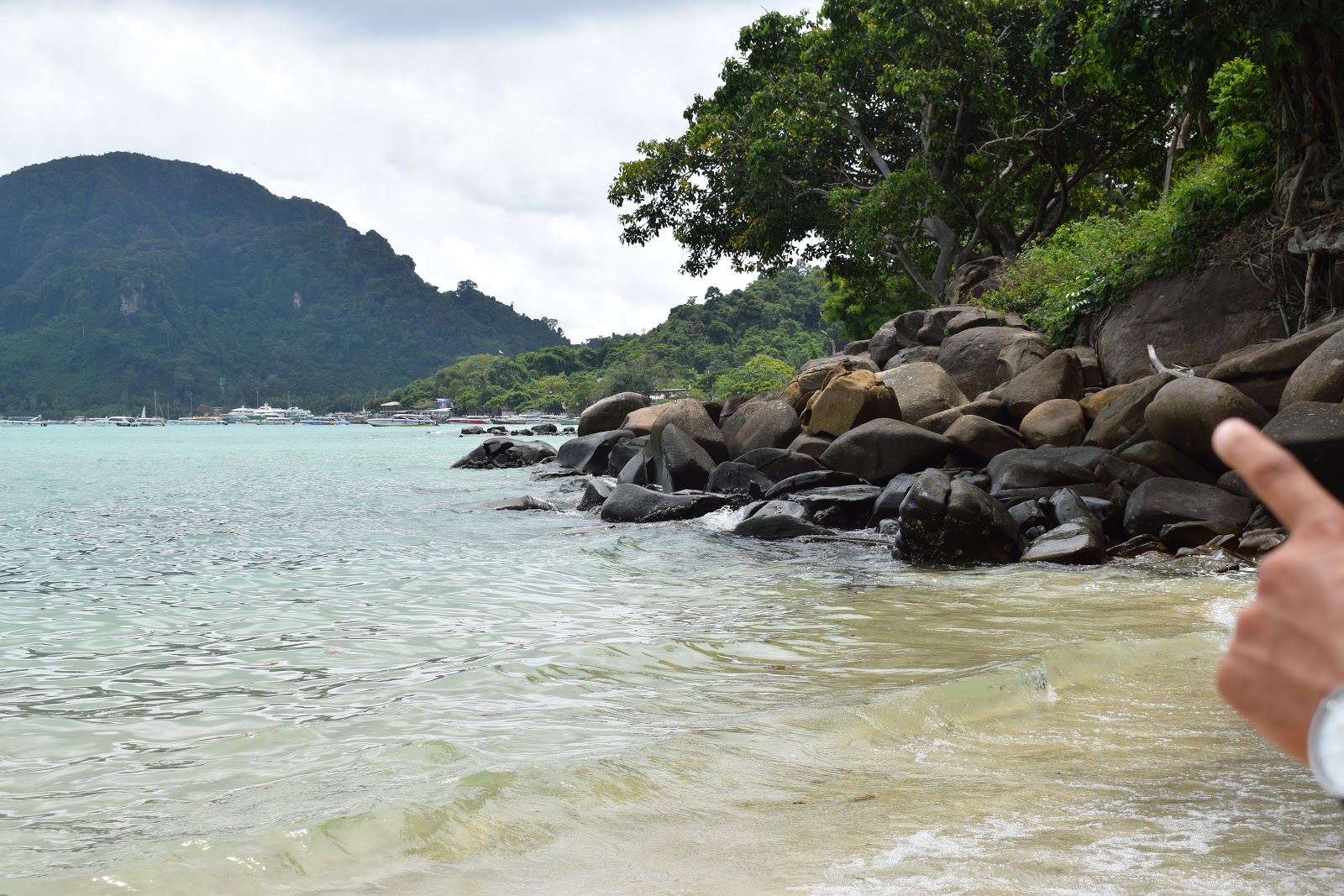 Long Beach, Koh Phi Phi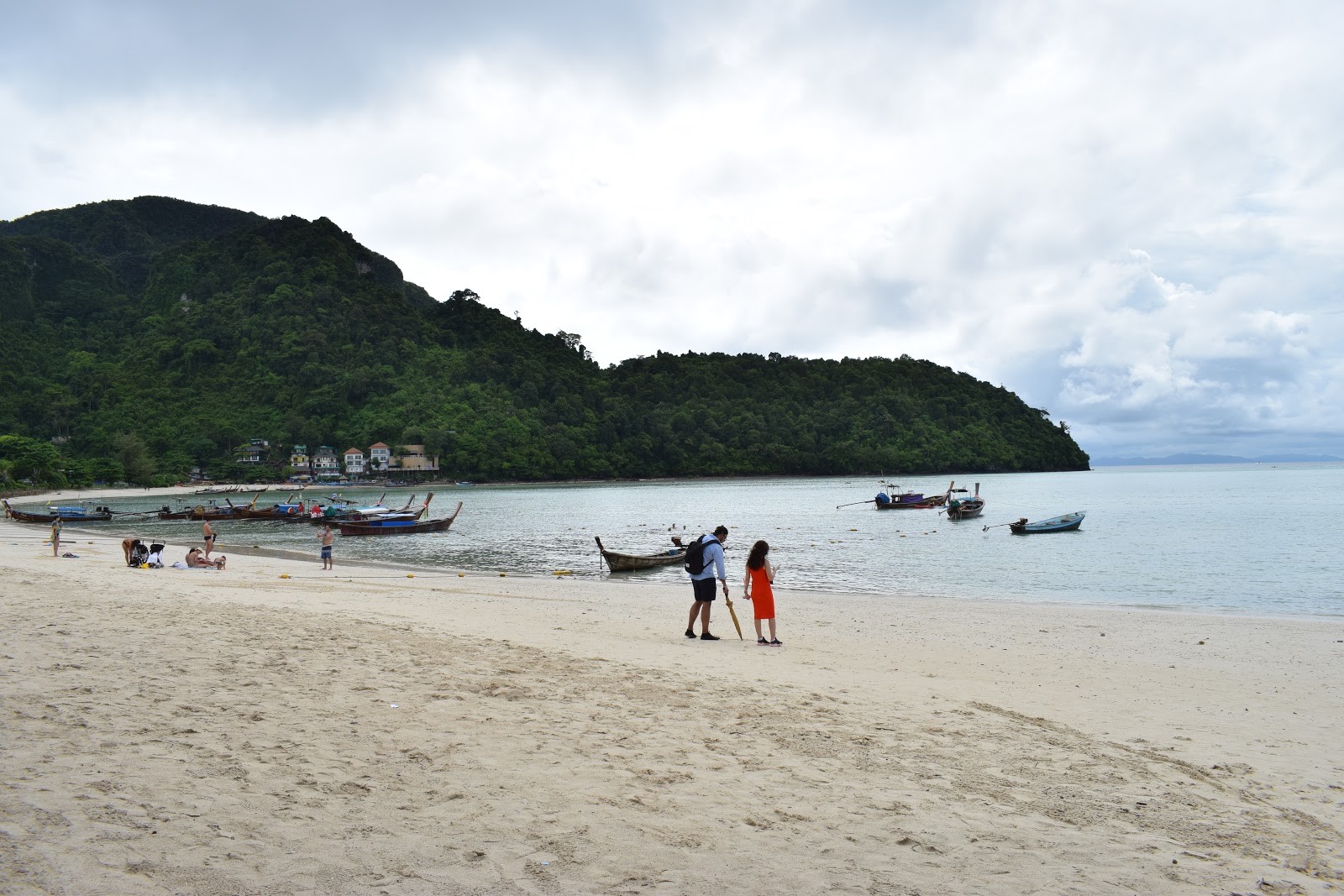 Loh Dalum Beach, Koh Phi Phi
There are three major attractions in Phi Phi Don:
The Phi Phi View Point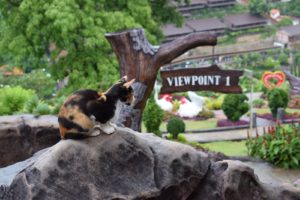 Phi Phi Don Island is one such magnificent masterpiece of nature where a small stretch of land connects two huge mountains/ rocks and on either side of that land is the Andaman Sea. This view is offered by the Phi Phi View Point. The ticket is priced at 30 THB/ person. It requires a lot of stamina to climb 300 plus steps and walk 1 km on an inclined path. But the effort is worth a shot, for the view from the top of the mountain is alluring. There are no direction boards on the way to the viewpoint and that might create a problem. The people do not understand your language and they seem more confused than you already are. It is advisable to follow GPS and use your wit to find the way.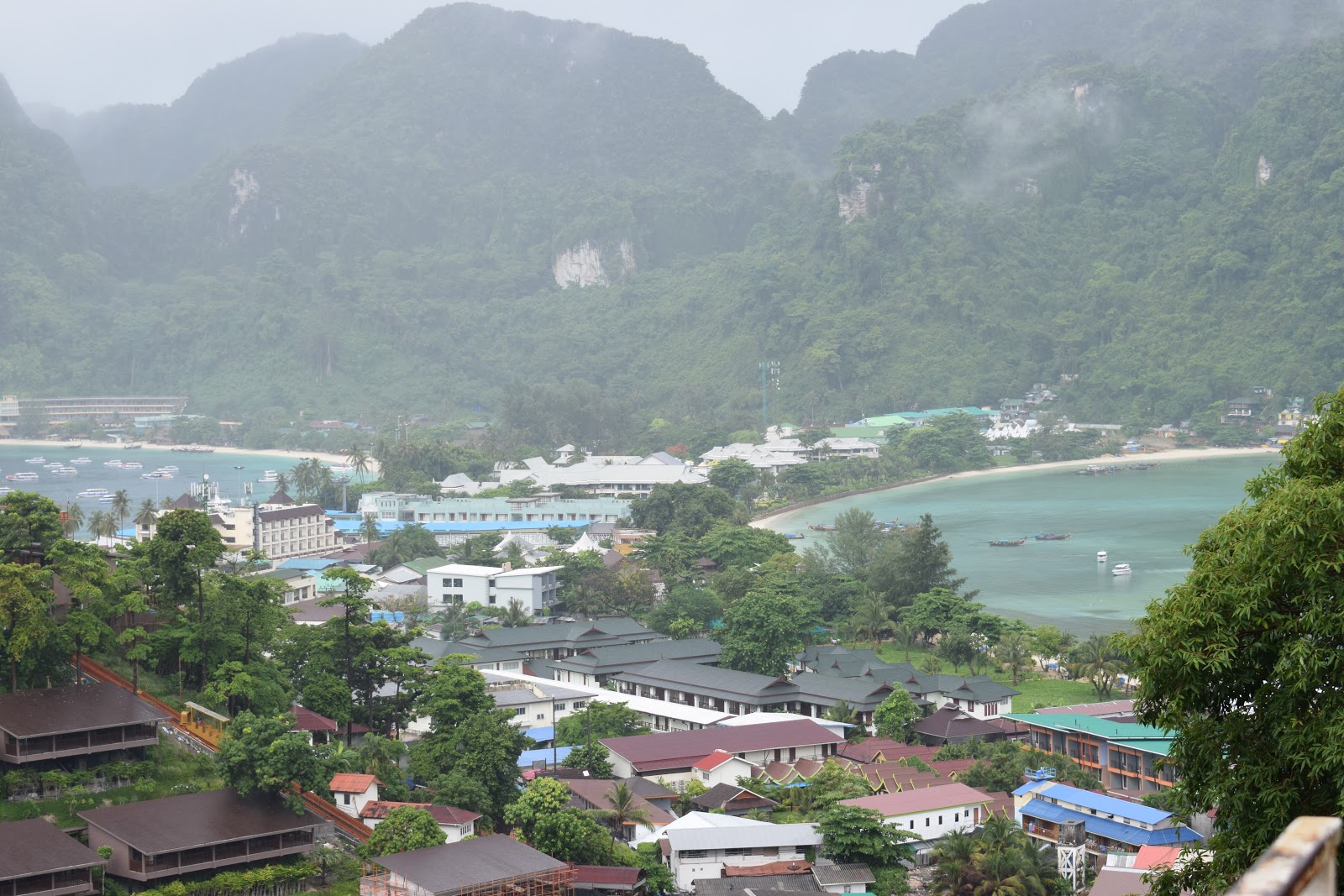 View from 'View Point 1'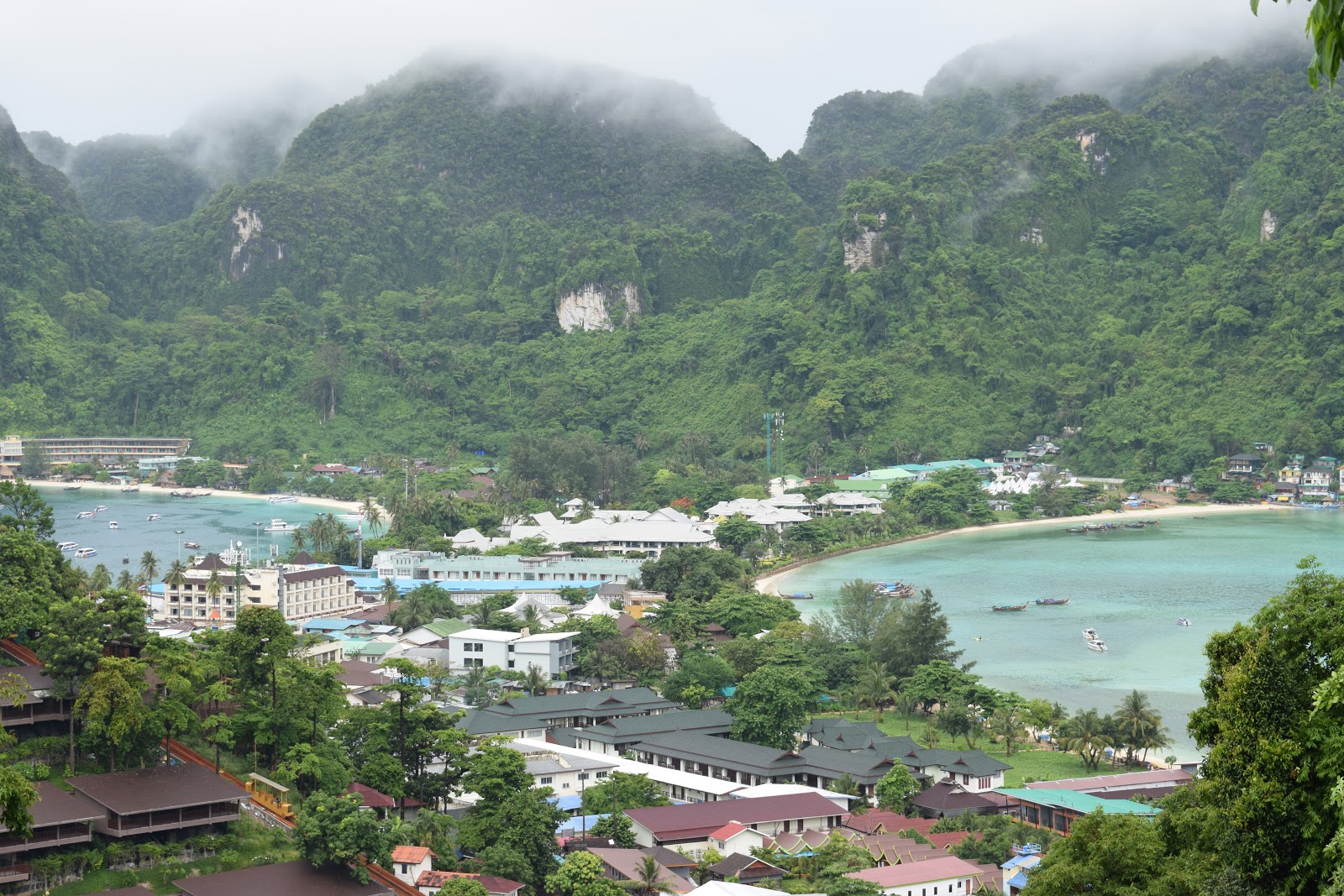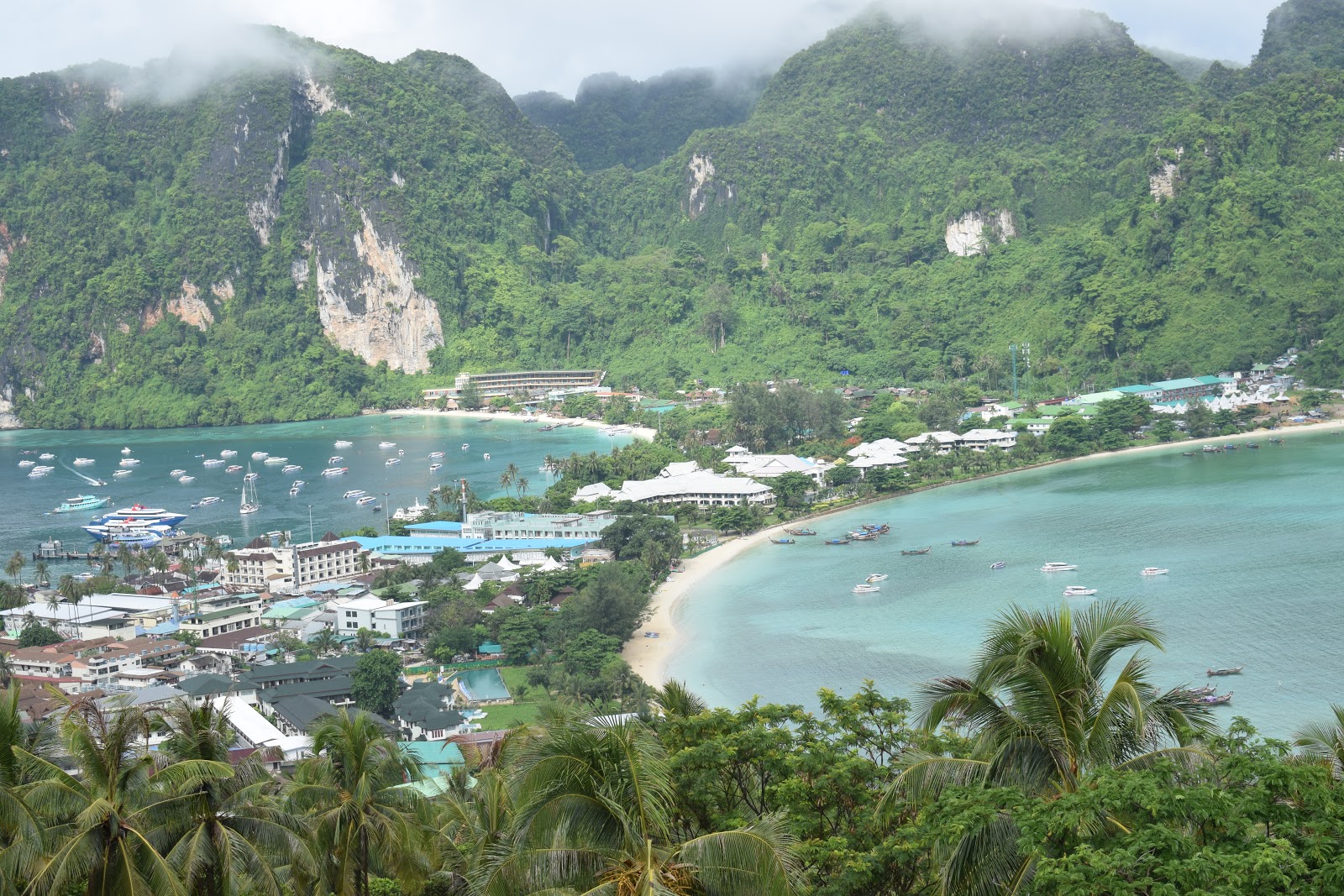 View from the top: 'View Point 2'
**Phi Phi is an island of cats; every shop has a cat and they are comfortable with strangers touching or caressing their body.
Phi Phi Market
Shopping is a crucial part of every tourist's plan. And trust me if you plan on skipping the Phi Phi market in the Tonsai town of the Island, you are, indeed, planning to miss the greatest opportunity to bargain and buy some antics. There are shops selling glass antics, paintings, fruits and burgers, juices, souvenirs and what not!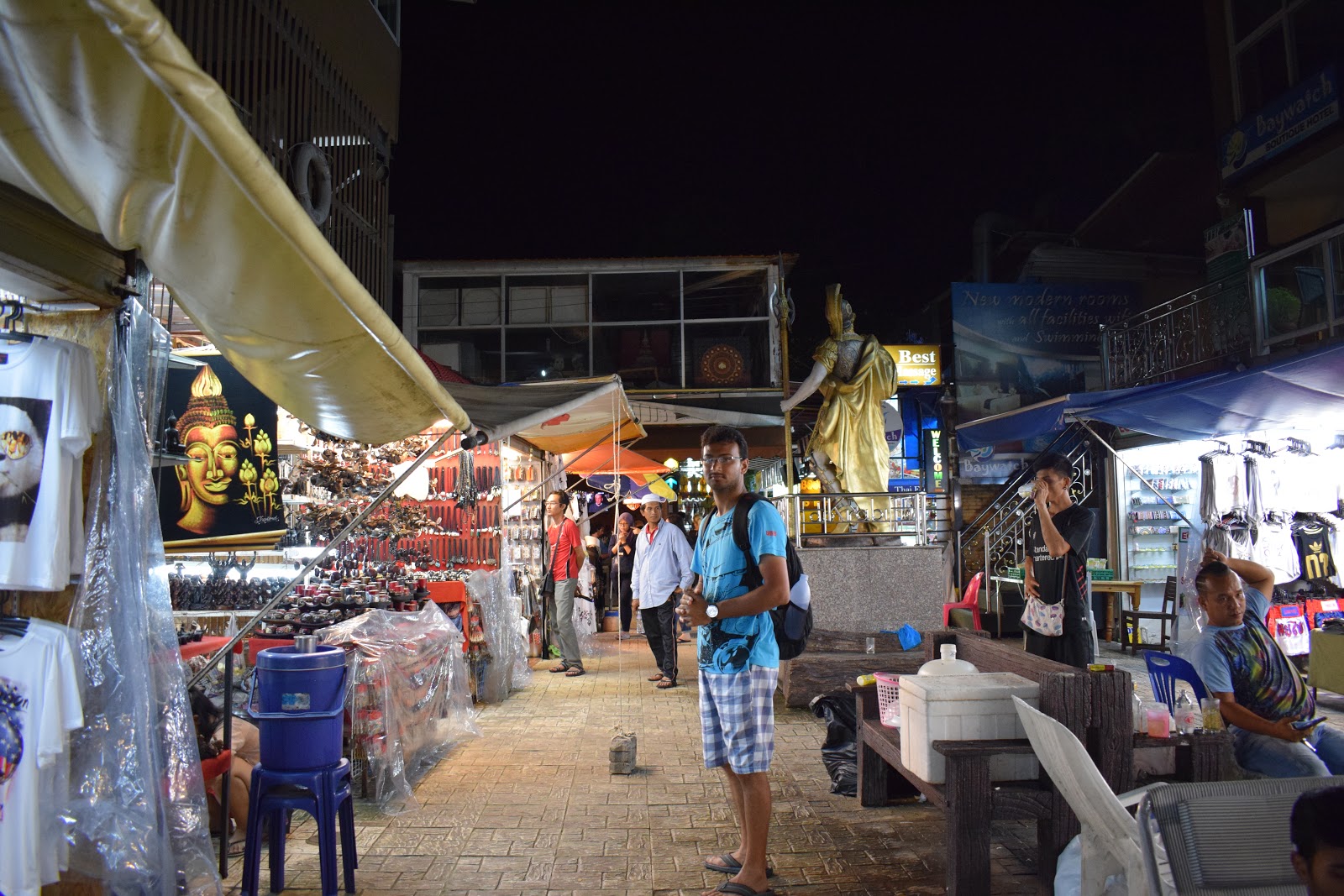 **Get the back and neck massage done here; you can thank us later.
Speedboat Tour to Maya Bay, Monkey Beach, and Viking Caves
You can spend a day in Phi Phi by booking a day's tour of these wonderful beaches. The bookings can be done on the spot or online (there are many websites like phukettourdirect). The organizers generally provide you with lunch, beverages (water/ coke) and life jackets. We skipped this tour because we had only one day to explore Phi Phi and because we had booked a similar island tour from Ao Nang.
** Spend a night in Phi Phi because there is nothing more enjoyable than eating along with the live music. Absorb the nightlife (it is not something extraordinary- just that the restaurants have their bands playing Old School songs and the air is brimming with the aroma of the appetizing seafood). The weather is less humid after the sunset and long memorable walks seem like everyone's cup of tea.
We hope this comes in handy for all the globetrotters who are looking forward to an exhilarating experience in Koh Phi Phi.