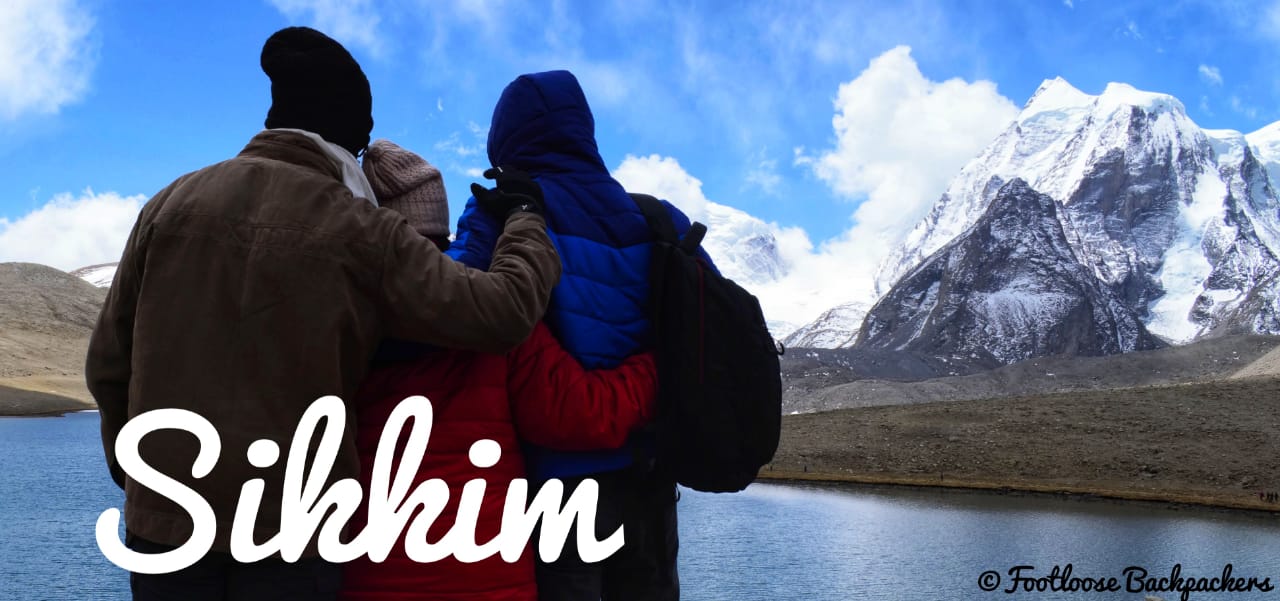 Summer Escapade to Sikkim- The Indian Zion
We have been travelling to distant places for quite some time now. As our mandatory summer trip, this year, we decided to explore the garden of the war God Indra, Sikkim. It took us two months of rigorous planning and extensive research to plan out the itinerary (the idea was to cover the entire state in 10 days). Reading through the blogs and watching various vlogs, we finally booked the tickets for Bagdogra (from Bangalore) in the month of December (4 months in advance). Hotels were pre-booked too because one of our friends told us that April is the peak season and consequently, the prices will see a surging rise.
We planned out our ten days as follows: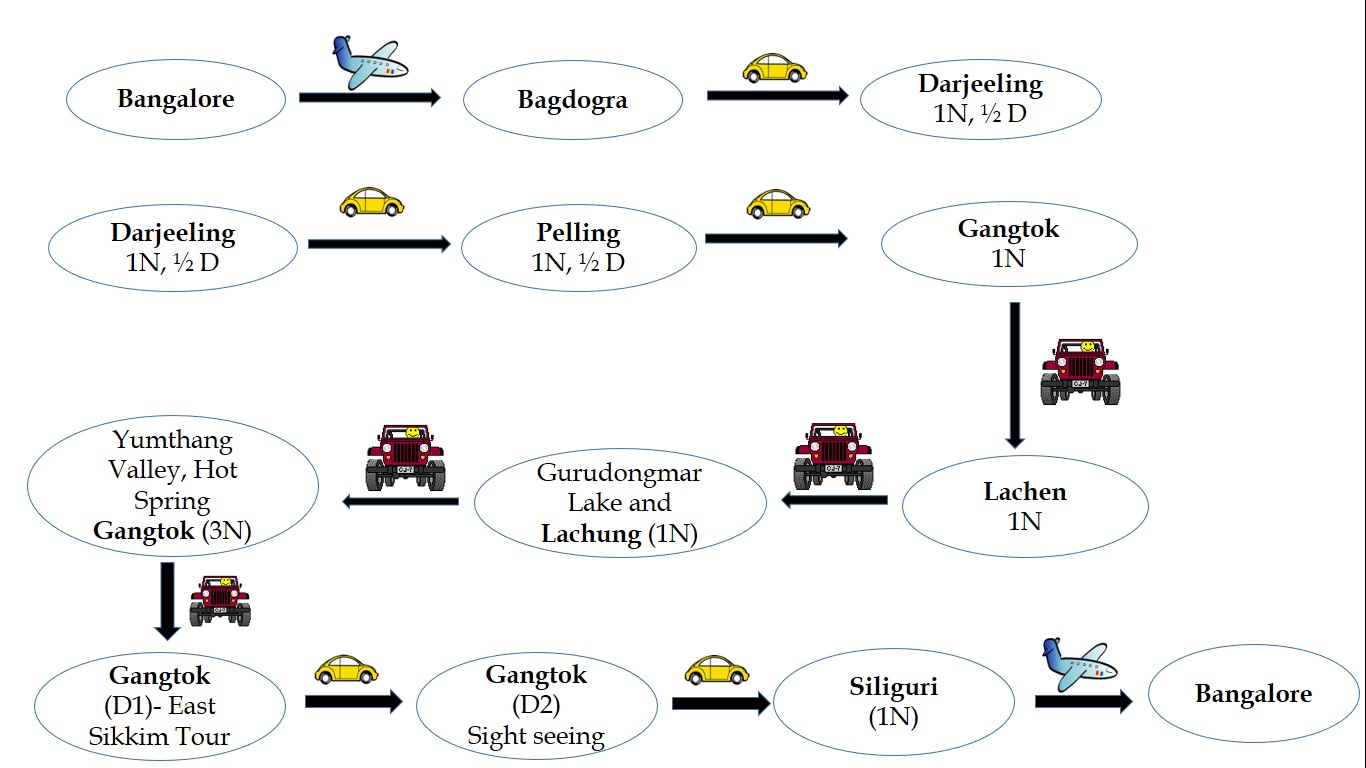 What we skipped: South Sikkim- Ravangla and Kalimpong
Why we skipped: While reading the reviews of all the tourist attractions, we realized that North and East Sikkim are the must-dos and while our journey to the extreme ends might turn out to be stressful, we could not afford to miss out on the mainland- Gangtok. We added Darjeeling to our list because we had heard mixed reviews about this city; we wanted to form an opinion of our own after experiencing it. Pelling was further added because people raved on the internet about how beautiful Mt. Kanchenjunga looks from this city. And lucky for us, they were absolutely right!
Boarding a one-stop flight to Bagdogra at 11:00 AM on Friday morning, we reached our destination at 05:30 PM. Since Sikkim can be explored only by road, we had to rent a cab. Instead of opting to book the shared taxis on the go, we decided to pre-book a cab through Rent-a-cab. Our driver picked us from the airport and dropped us at our hotel in Darjeeling. It took us 4 hours to reach Darjeeling.
We stayed at Revolver Inn, which was very close to the main market. We stayed in Darjeeling for one night and explored some of the most commonly known, rather famous, tourist places the next day.
Places to see:
1. Buddhist Temple and Peace Pagoda
2. Dali Monastery
3. Batasia Loop
4. Ghoom Monastery
5. Lamahatia Village Eco Park
6. Tiger Hill
7. Darjeeling Toy train
To know the details of these places and read our reviews, follow this link.
We loved Darjeeling. It is beautiful, albeit, commercialized. The sumptuous aroma all around and the sound of chanting of the Buddhist mantra give you the much-required peace of mind. We would definitely visit this city again, for Darjeeling possesses such opulent landscapes that are a treat for sore eyes.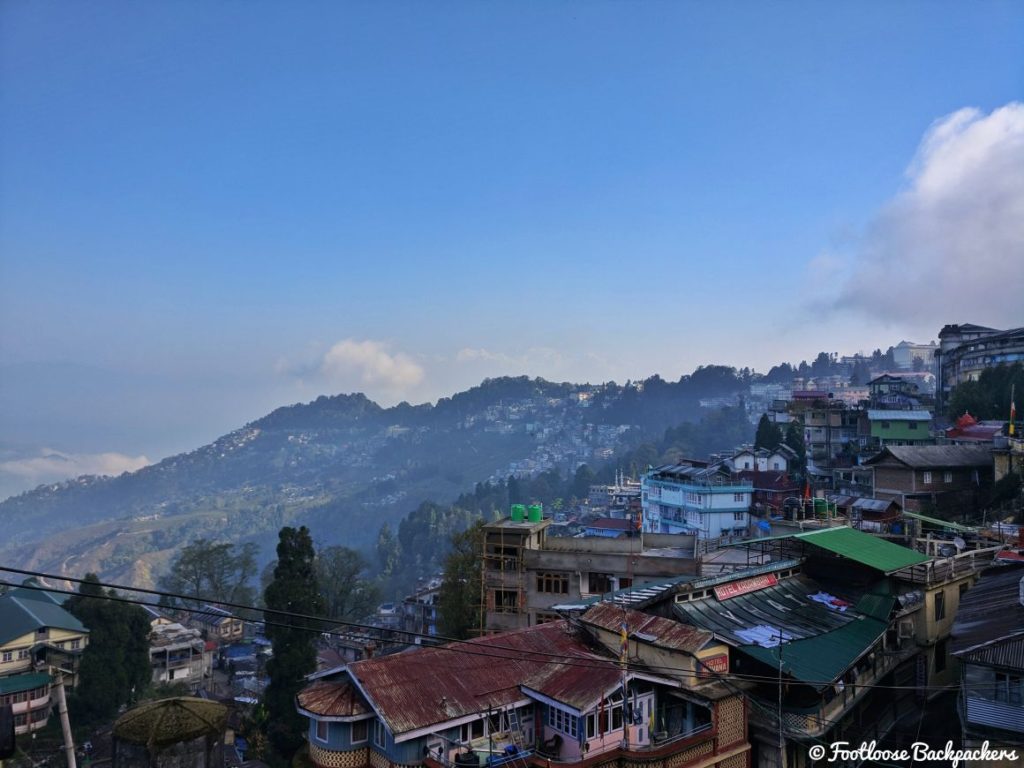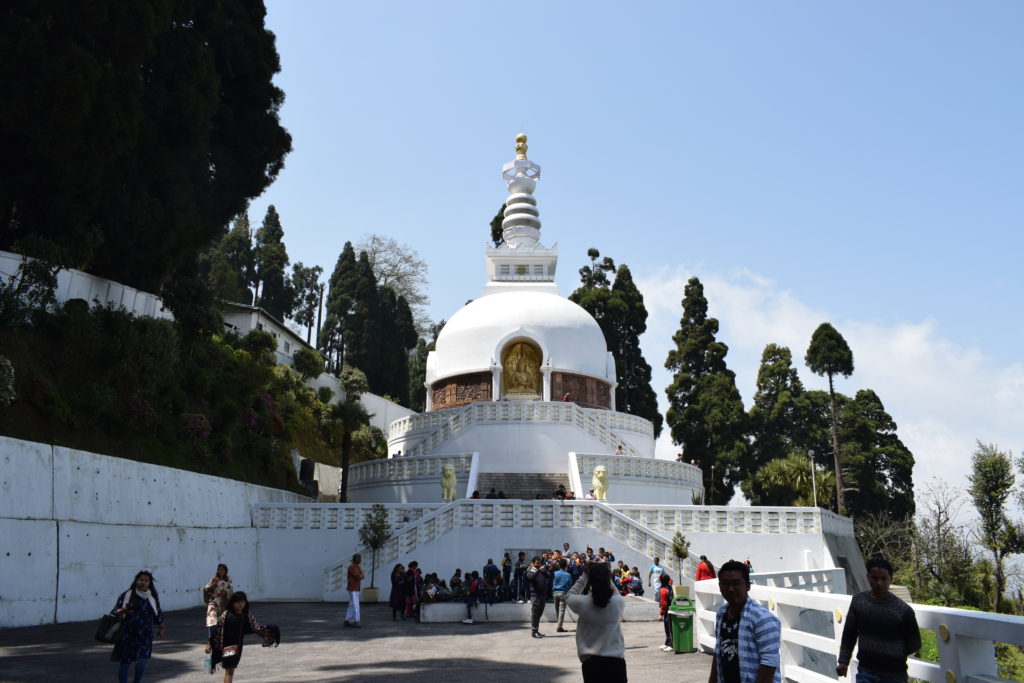 After half-a-day of sightseeing, we started for Pelling. There are several routes from Darjeeling that lead to Pelling. We took the one that passes through Namchi and it was terrible. It took us 5-6 hours to reach our destination.
Nuzzled between the snow-covered peaks of Sikkim, Pelling is a small town that is known to offer the best views of Mt. Kanchenjunga. People do not visit this city because of the monasteries or other tourists attractions, but because the hotels provide a room with a magnificent view of Mt. Kanchenjunga. Pelling is known to possess some of the breath-taking landscapes too. We stayed in Mystic Nirvana Residency, which was the worst choice we had made. The sluggish service, impolite owner and false promotion on the internet put us in a black mood. Nonetheless, the excitement to get a closer look at Mt. Kanchenjunga surpassed every problem. We were lucky! We woke up to the clear skies and the bright glimmering rays of the sun brushing against the snowy white peaks of the world's third largest mountain.
The next day, we kick-started the day at 9:00 AM and visited the following places:
1. Rimbi Falls
2. River Orange Garden
3. Changey Waterfalls
4. Singshore Bridge
To know the details of these places and read our reviews, follow this link.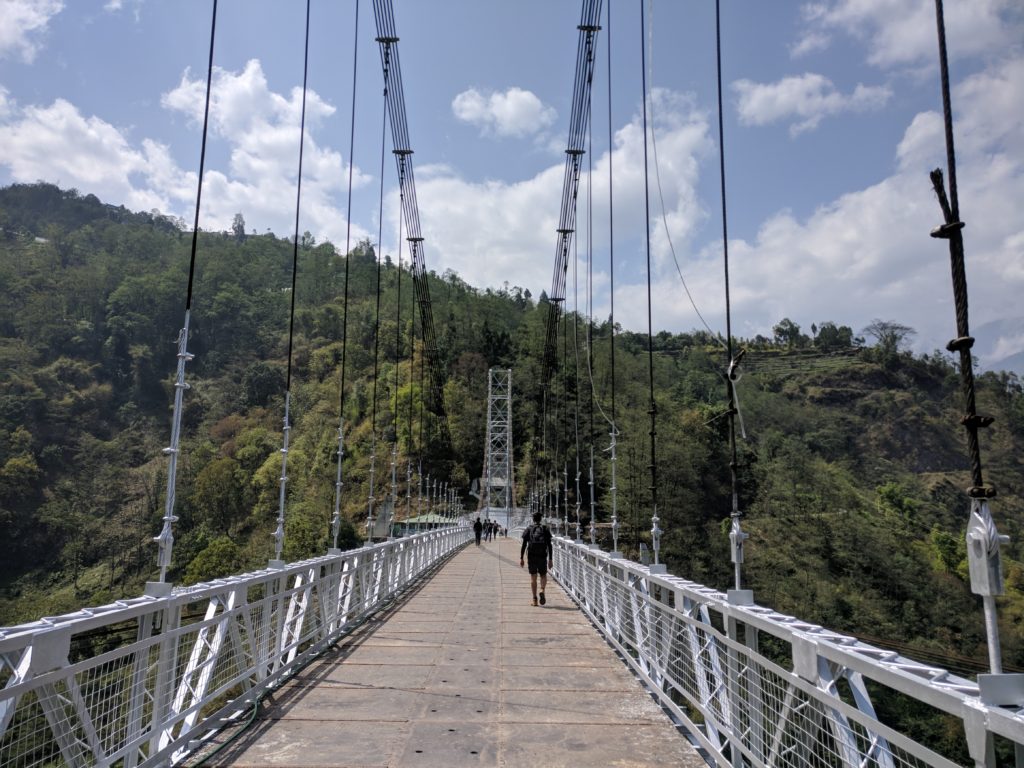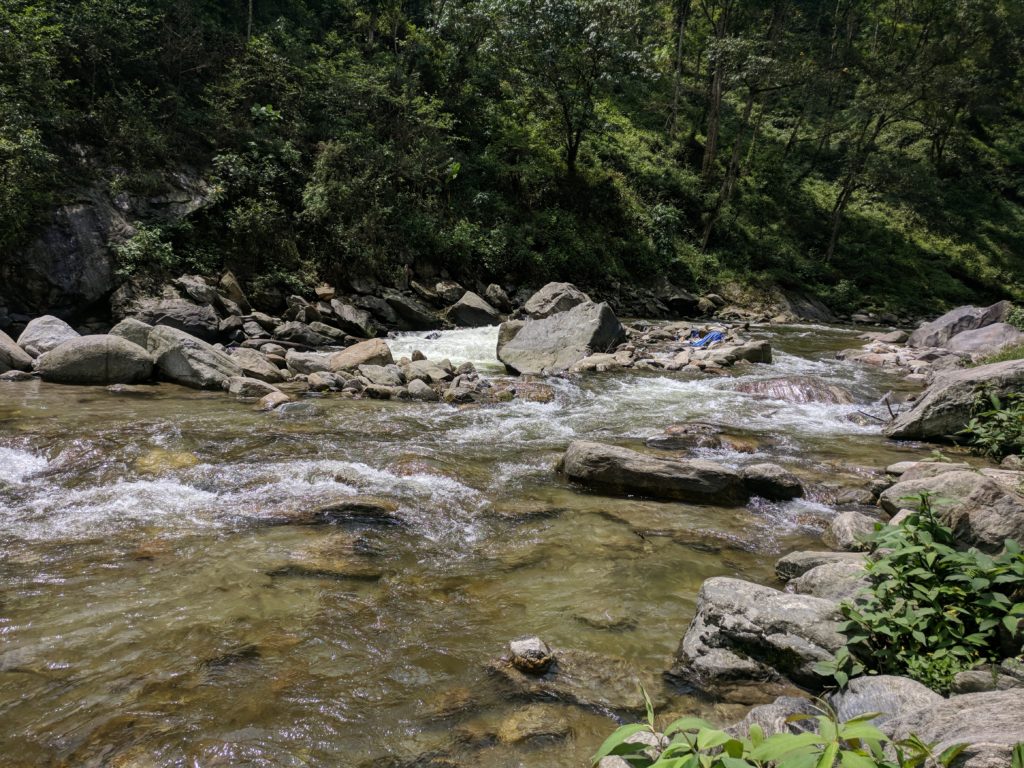 There is nothing great to see in Pelling other than the closest view of Mt. Kanchenjunga. Also, the roads are bad. So, before adding this place to your itinerary, brace yourselves for a stressful journey.
We left for Gangtok the same day and reached at around 6:00 PM. We stayed at Bookman's BnB for the night.
Next day, early morning, we started for our North Sikkim Trip which included one night stay in Lachen, next day excursion to Gurudongmar Lake followed by dropping the anchor at Lachung. The third day was to explore Yumthang Valley and head back to Gangtok. Here is the list of the hotels we stayed in:
Lachen: Snow Retreat
Lachung: Lachung Continental
To know the details of these places and read our reviews, follow this link.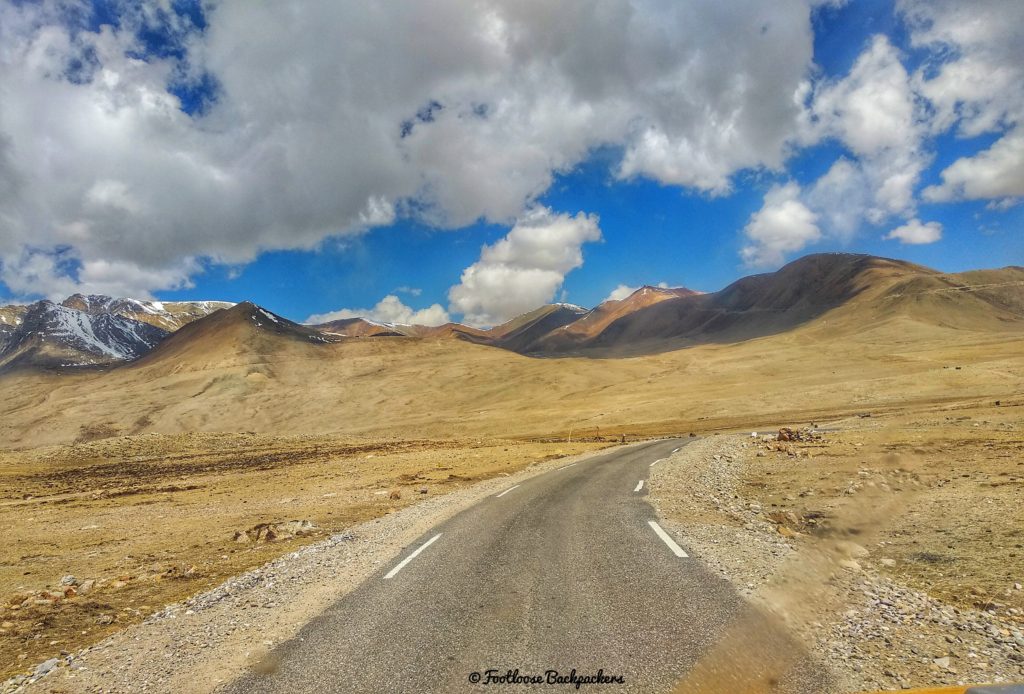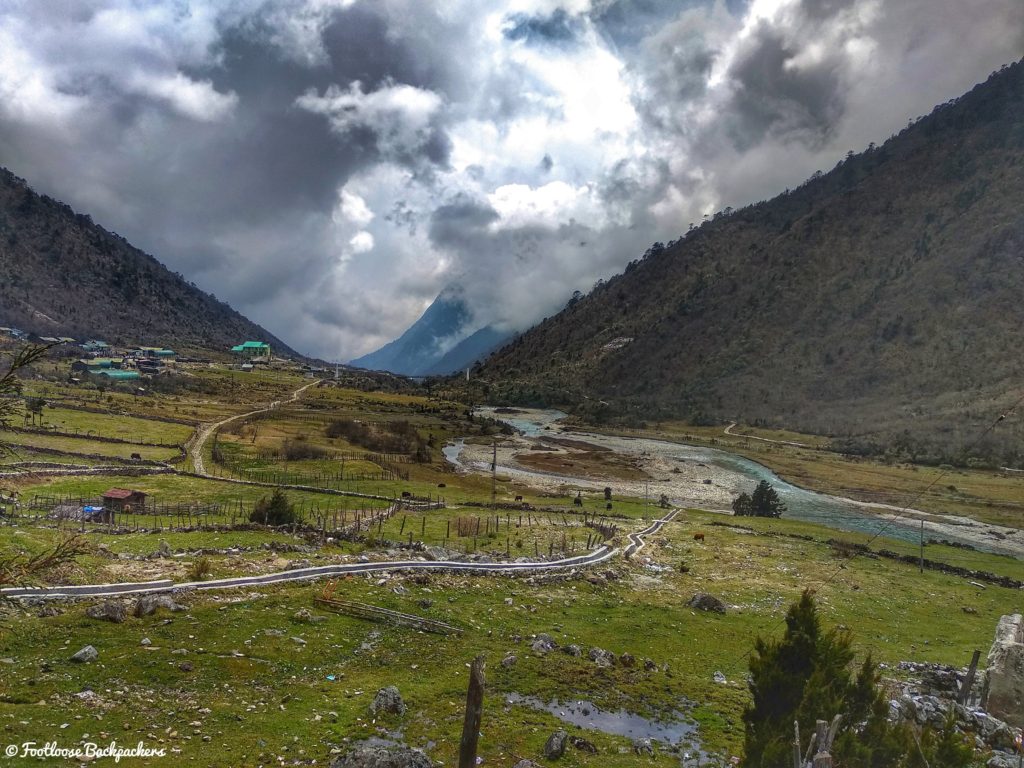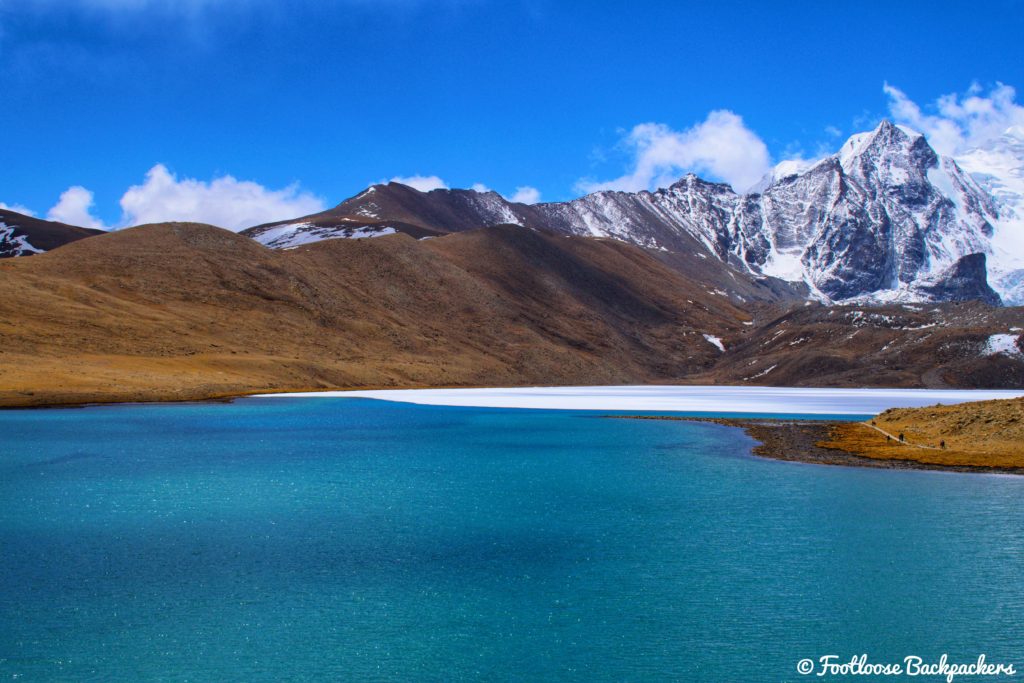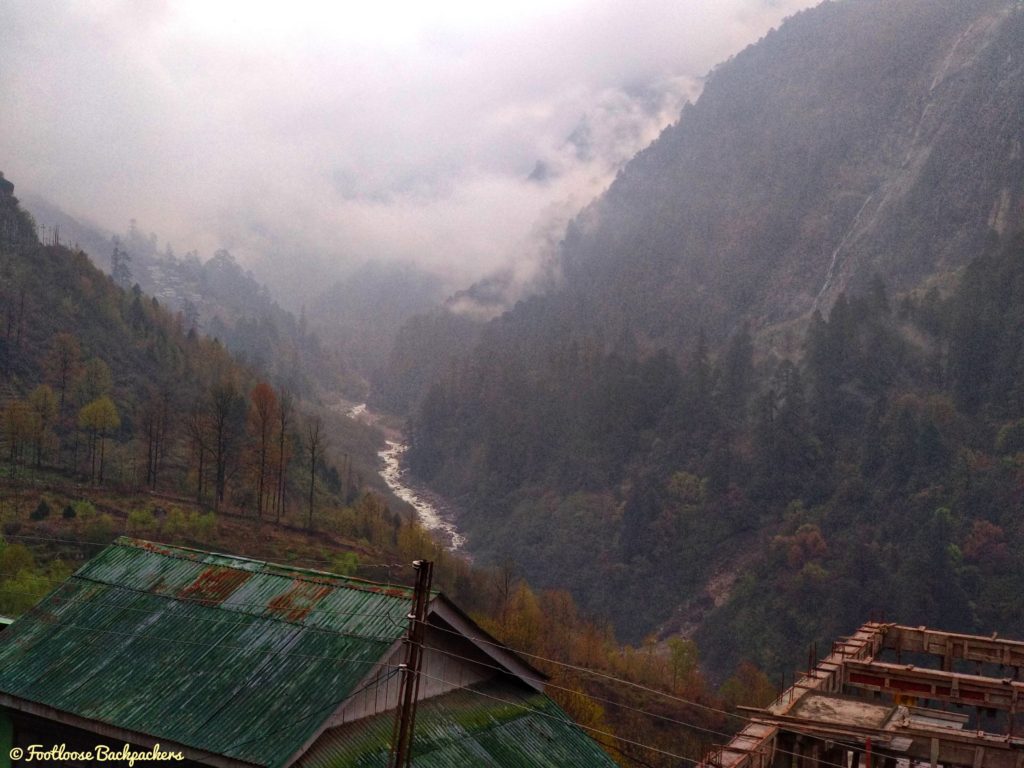 North Sikkim is not to be missed at any cost. It takes three days to explore all the important places. The weather is extreme and it is important to carry suitable medication lest you might fall ill. At Gurudongmar Lake, the oxygen percentage is really low owing to the high altitude. Please consult your doctor before visiting this lake.
Reaching back to Gangtok on the third day at about 6:00 PM, we headed straight to our hotel (Bookman's BnB) and slept for a while. A walk down the footpath is what followed next and we were in MG Marg. We spent the evening there- eating, sauntering and enjoying.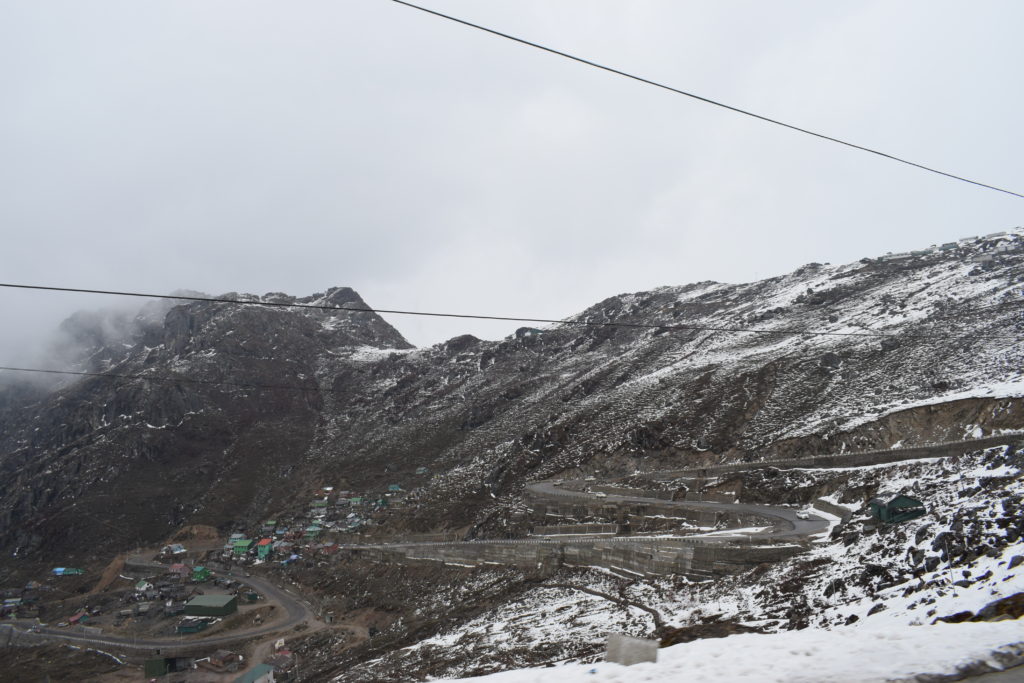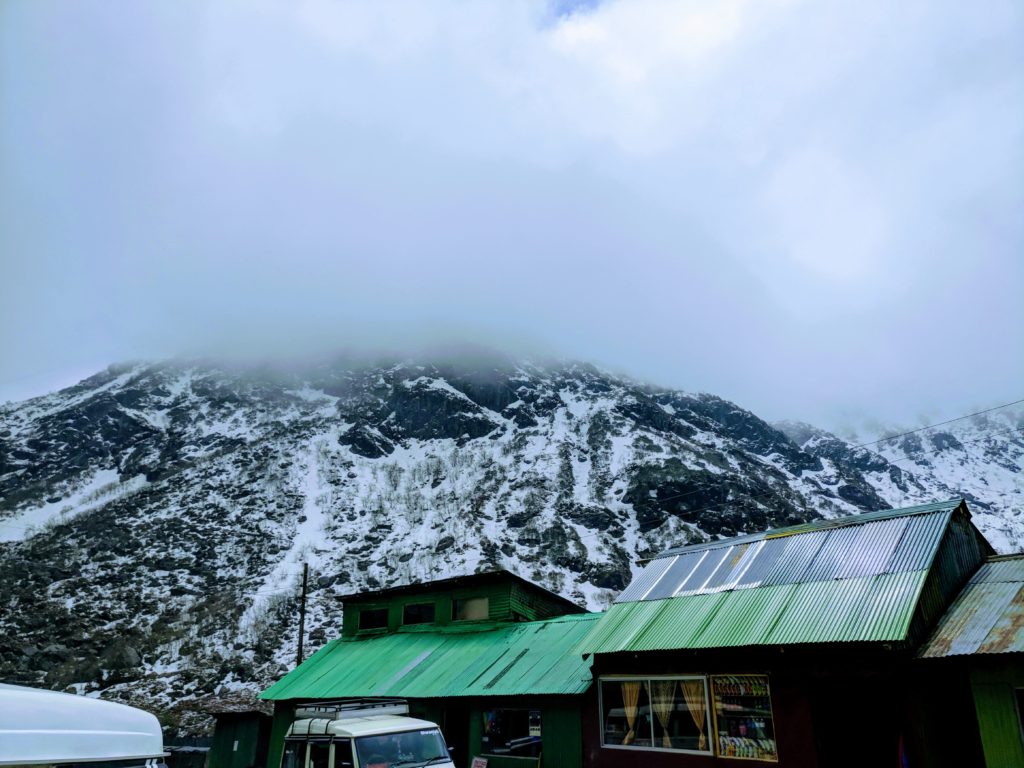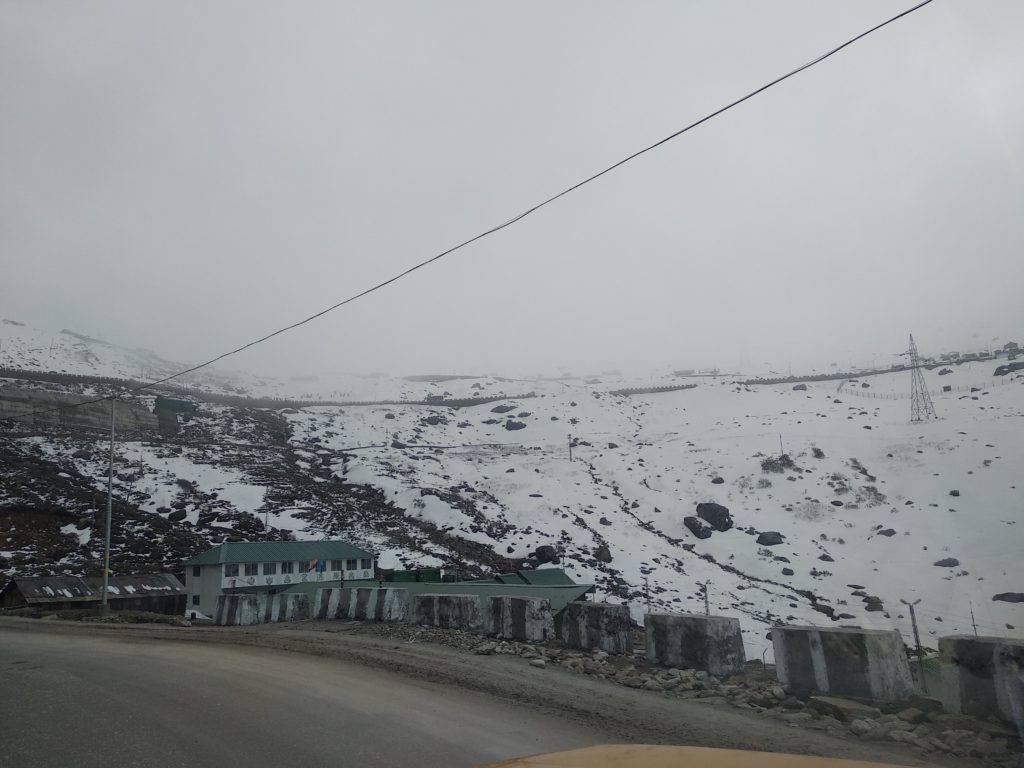 The next day we started for East side of Sikkim and our plan was to cover Tsongmo Lake, Nathula Pass and Baba Mandir. For details, click here.
One thing that we have learnt from all our trips is that always keep aside a spare/ buffer day for the capital city. And thus, after exploring the major attractions of Gangtok on our seventh day of the trip (click here for details), we spent the eighth day meandering on the streets, trying the local cuisines and soaking in all the experiences.
Our driver dropped us in Siliguri in the evening and we stayed at Hotel Jagat, which is just 3km away from the Bagdogra Airport.
The next day we boarded our flight back to Bangalore.
This trip left us wanting for more. There is so much more to our country than we know. These hidden utopian states are unadulterated and beautiful. Though we had a hard luck with the hotels this time, yet the milieu and nature compensated for our troubles. Not even once did we panic at the thought of being in a remote area.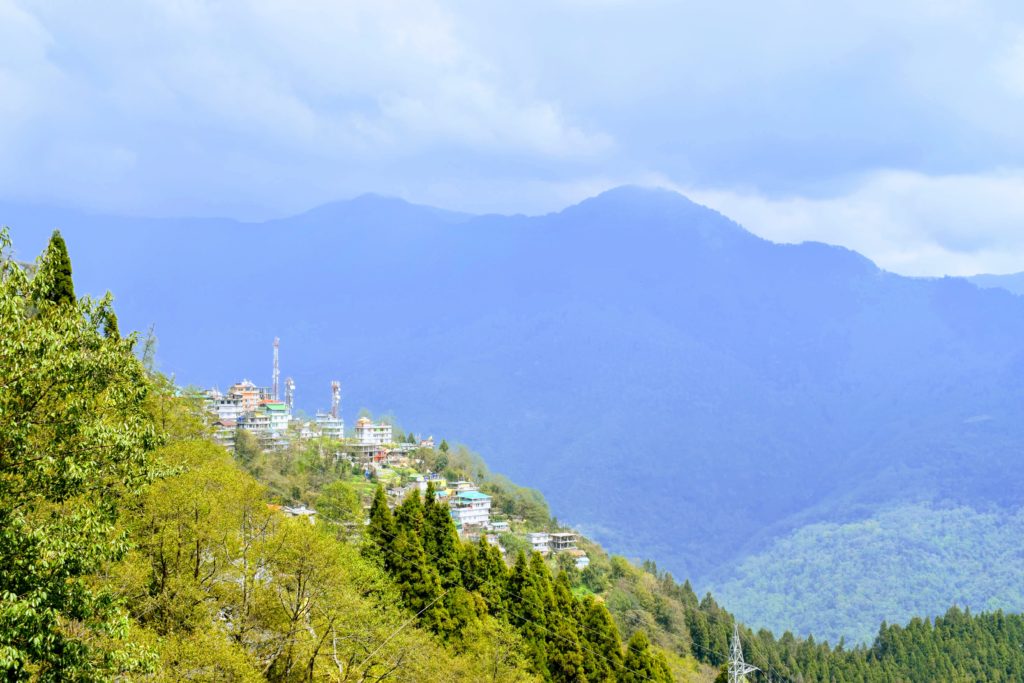 Experiences are the best teachers and hence, we suggest that all you Globetrotters should definitely add this destination to your bucket list.
One liner for the trip: A trip that helped us eat, sleep and breathe pulchritude!
"Travel makes one modest. You see what a tiny place you occupy in the world."
– Gustave Flaubert
Till the next time, Happy Travelling!